Price: Free

VancePDF is undoubtedly one of the best brands offering a suite of smart PDF management tools. Here, you can perform serval actions on your PDF such as password protect, convert word doc to PDF , among others. VancePDF has a free online word to PDF converter which is available on an easy-to-use and functional interface. Within just a few minutes, you can easily drag and drop your word doc into the interface and convert without stress. What's even more intriguing is that VancePDF is a cloud-based platform, and as such, converting word doc to PDF is accessible from any supported device just by visiting the website.
Pros
The idea for any file format
Unmatched convenience
There's a team plan for better productivity
Cons
Price: Free | $.6.61 per month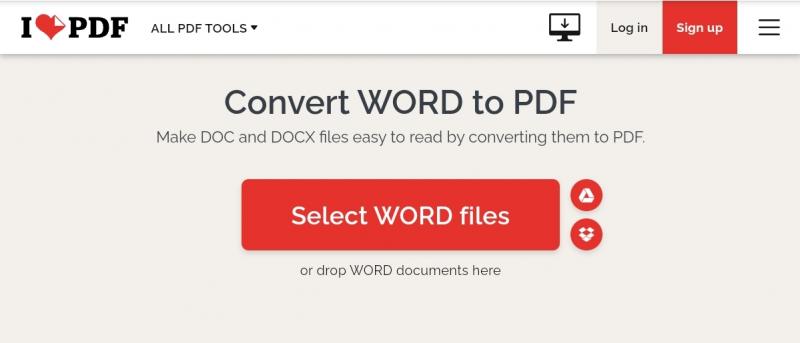 Here is another almost equally functional document management solution and tool that allows you to digitize your files and convert documents across various formats. And best of all, it does these within a few seconds. You only need to select the file you intend to convert to drag and drop, and hit the convert button. In the blink of an eye, you're done! The interface is pretty straightforward and even if you haven't tried converting word to PDF before, you'd most definitely find it easy to use. While the free online word to PDF converter comes at zero cost, the features you could access with the free version are limited, and as such, you may want to upgrade to the premium version to get the best out of the tool.
Pros
Easy to use coupled with access to a range of functionalities
You can convert multiple files on a simple layout
Excellent overall experience
Converts your docs for free
Cons
Price: Freemium, $5 monthly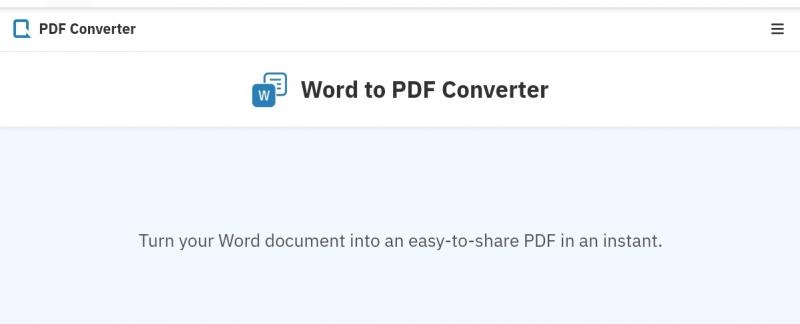 You can never go wrong with this tool when it comes to converting word doc to PDF . Touted as "the best option for converting your PDF documents to multiple file formats and vice versa," needless to say, the marketing copy actively translates its functionality accordingly. PDF converter has grown to be the personal pick for many as its free online word doc PDF converter supports several popular office formats such as PowerPointm excel, images, and of course, word. The user's interface is pretty clean and devoid of needless and annoying ads. While the free version should suffice for most conversions you'd need, you may also decide to opt-in for the premium account where you can access even more functionalities.
Pros
Ad-free and clean interface
You can save directly to google drive
Does well for large files
Cons
Only allows you to convert two pages for free
Concerns about customer service and relating to payments and subscriptions
Price: Freemium, $6.75 monthly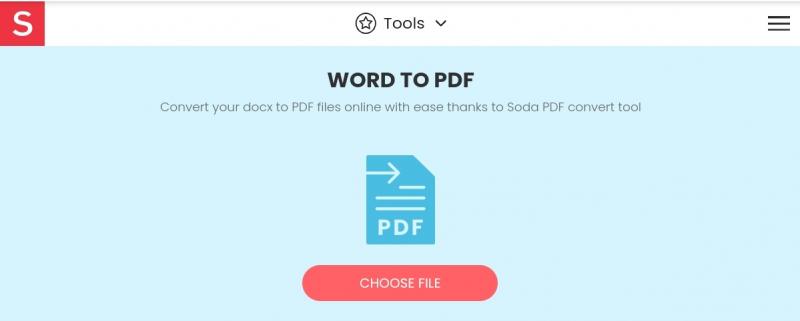 Soda PDF touts itself as the first fully functional PDF tool made available both as a web-based and a desktop option. As a user, you can easily access a range of features and as well, convert word doc to PDF on any device, including tablets, smartphones, desktops, laptops, by just using a web browser. This PDF solution is accompanied by multiple innovative features embedded to skyrocket your productivity levels. Its could integration is there to make your PDF conversion an even more enjoyable experience. While some of its features and options come at zero cost, you wouldn't have any regrets opting in for the premium version as it offers you the best value for your money. With just a few clicks, you can convert your word doc to PDF without stress.
Pros
Overall excellent experience
Fairly easy to learn and use & access on a range of devices
The best value for your money
Cons
Fully accessing the word doc to PDF converter is not free.
Price: Free
The conversion capabilities embedded within GetLua are not limited to word to PDF but extend to serval other formats such as PPT, JOG, and even Excel to PDF. Similar to other aforementioned options, it's also easy to use as you only have to drag and drop a file or upload directly on the functional platform. The remaining procedures are easy – you only have to hit the start button and your conversion is completed which a few seconds. Its user-friendly interface coupled with its conversion speed and responsiveness cements its spot on this list. Besides, considering the global economic landscape where everything costs you money, GetLua does things differently and makes the app available for free!
Pros
Responsiveness is impeccable
Easy to use and navigate
Great user interface
Cons
Price: freemium, $5.99 per month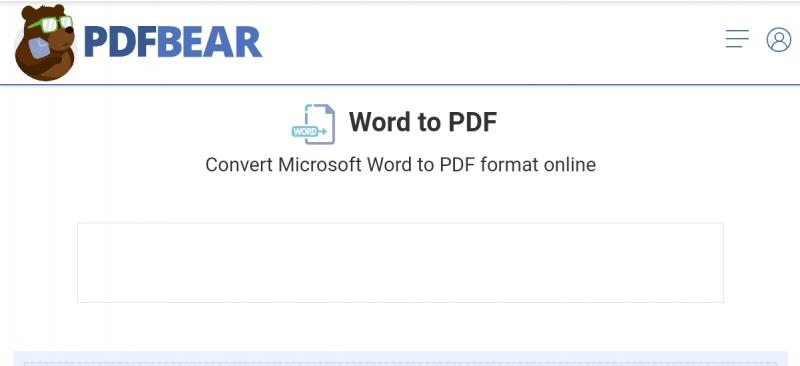 This is arguably one of the most convenient tools you'd come across on the internet today. You can access the web-based solution whether you are using desktops, smartphones, laptops, or tablets, over various platforms and operating systems. Using PDF bear, you can convert to PDF within a few moments. The instructions are pretty straightforward and you can follow them to complete your PDF conversion share or download your files in under a minute. What's even more compelling is the platform's attention to user data security. After uploading your files, it automatically deletes them after an hour. This not only positions it as a functional platform, but also a safe and secure platform which is what is needed for confidential document conversions.
Pros
Clean interface
Unmatched sync speed
Cons
Functionality is limited for the free version.
Conclusion
Having explored the significance of PDF conversion as well as the best potential options to carry out the process of Word to PDF, you can weigh the pros and cons and pick the solution that best aligns with your objectives. Irrespective of your choice, best believe that you will access almost equally functional platforms.
Check out How to Convert PDF to Excel Free Online With 3 Best Tools to learn more about PDF converters.