Rotate a PDF – Best 10 Tools
Pricing: Free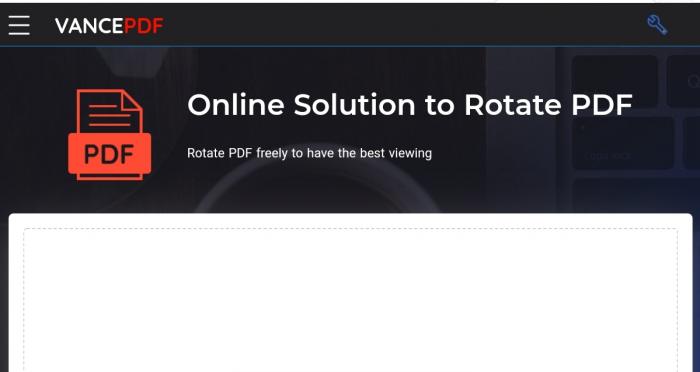 VancePDF is a relatively new tool within the PDF space, however, its functionality is immense and almost unmatched. It is an effective tool that not only allows you to permanently rotate PDF but also allows you to carry out a wide array of modifications on documents. It adopts an advanced 256 bit SSL encryption framework to reinforce its security. So, data privacy isn't an issue.
Pros
Rotate a PDF document securely
Fast and easy rotation
Immense compatibility
Cons
Some features are only available for premium users
Pricing: $15 monthly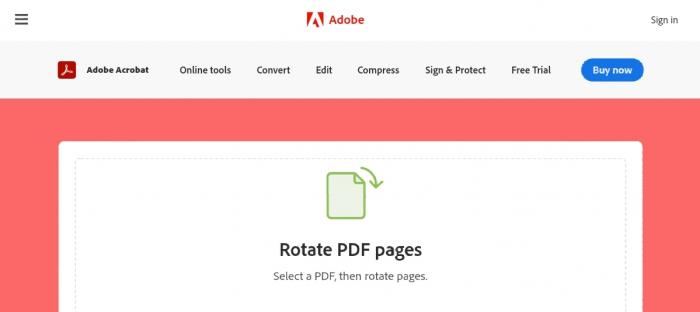 Adobe online is an advanced online PDF management tool, available for you to rotate PDF pages seamlessly and with ease. Adobe created PDF, so you shouldn't expect anything less than quality output. Using this tool is also pretty easy and you can rotate a PDF within a few seconds.
Pros
Great output
Fast processing
Straightforward to use
Clean UI
Cons
Pricing: $9 monthly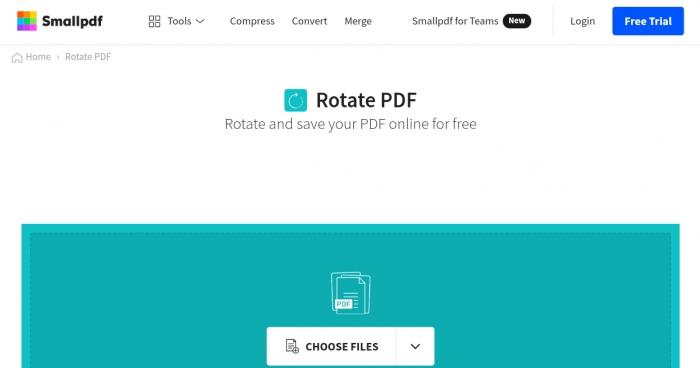 Even with zero prior knowledge on rotate PDF, Smallpdf makes it all easier. It is a great option that you can access for free – however, with limited functionality. Smallpdf always has the answer to how to rotate PDF. Security of your downloads is ensured by deleting every document after an hour.
Pros
An unmatched array of tools
Cloud-based feature
Fast and easy to use
Cons
Pricing: $4 monthly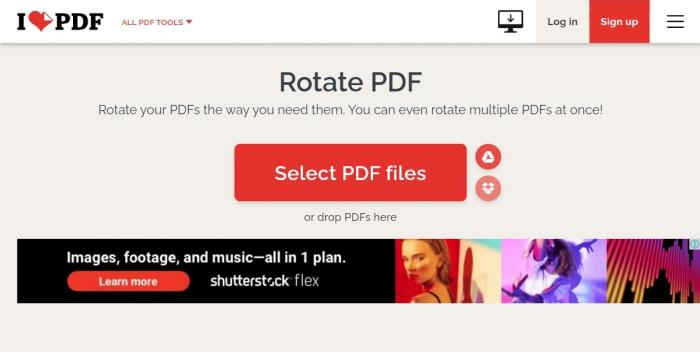 This is another great website to rotate a PDF. It renders support for both Google Drive and Dropbox, thereby exposing you to various upload options. Using iLovePDF, you can not only rotate a PDF but also carry out several processes such as splitting, compressing, and even merging files.
Pros
Completely free to use
Drive and Dropbox support
Fast and easy to navigate
Cons
Might not be the best for multiple processing
Pricing: $6.5 monthly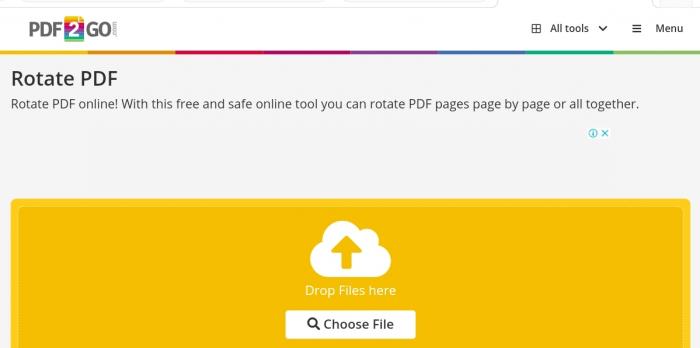 pdf2go is an online tool that allows you to either rotate PDF pages at once or rotate a PDF page by page. As you expected, you don't have to download any software, it's largely online with support for almost every browser today. Best of all, it handles large files pretty well.
Pros
Perfect for large files
Lets you rotate all pdf pages at once
Cons
Relatively lengthier processing
Pricing: $7.5 monthly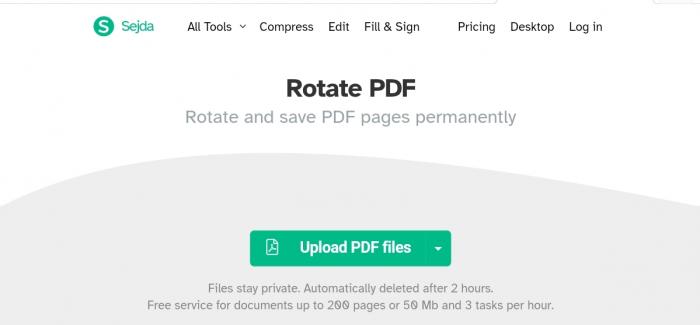 If you are looking for how to permanently rotate PDF with sensitive information security guaranteed, look no further than Sejda. It's your best bet to trust it with important documents as it deletes every uploaded file after six hours. The PDF rotation feature is excellent and accessible on a simple and easy-to-use interface.
Pros
An account is not required
Excellent UI
Easy navigating
Cons
Limits file sizes
Premium is a bit pricey
Pricing: Free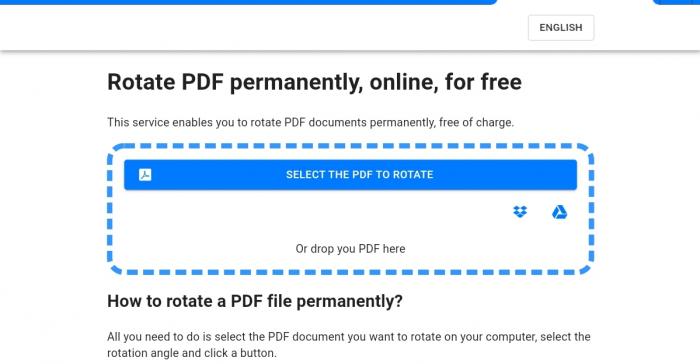 From the domain, we can deduce what the site is all about. In a nutshell, it offers a more straightforward and accessible option to rotate a PDF. You only need to drag and drop the file on the specialized area and allow the tool to work its magic.
Pros
Straightforward and easy to use
Simple UI
Fast rotation
Cons
Limited functionality
Not fit for those seeking more PDF tools
Price: Free and Paid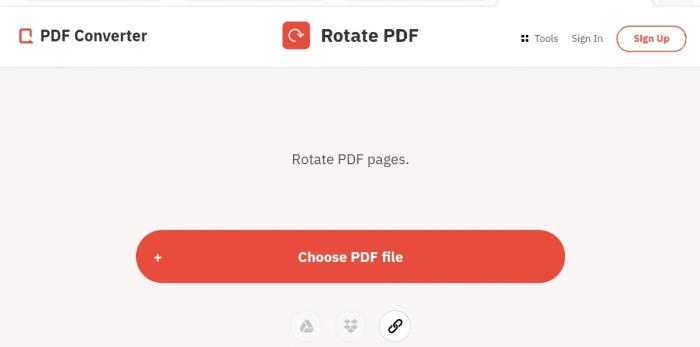 While the naked suggests a PDF conversion tool, a PDF converter goes beyond just that. It has a wide range of features, including the ability to permanently rotate PDF. Although there are a few restrictions here and there, it is pretty much easy to use. Issues of how to rotate PDF will be addressed easily here with PDF Converter.
Pros
Can work on numerous pages at a time
Output quality and rotation is perfect
Decent processing speed and duration
Cons
Not suitable for multi-processing
The free version is limited
Pricing: Free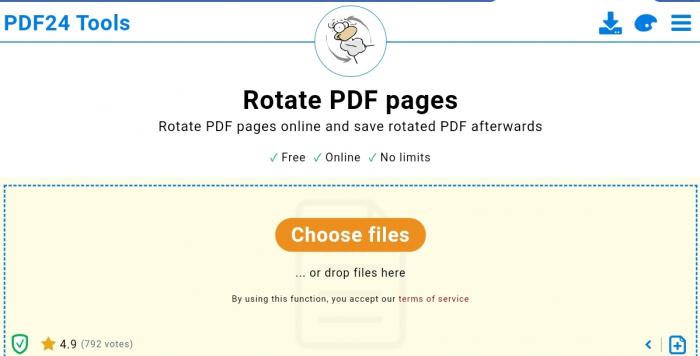 Another popular tool answering your question of how to rotate PDF files is PDF24. It has both online and offline solutions, offering a vast range of PDF modification features. Similar to Smallpdf, it deletes every data from its server after a short duration to guarantee data integrity.
Pros
Rotate an entire PDF file in a click
Excellent for individual pages
Powerful and easy to use
Cons
One direction rotation
Several pages rotation by 90 degrees anticlockwise need too many clicks
Pricing: $21.95 annually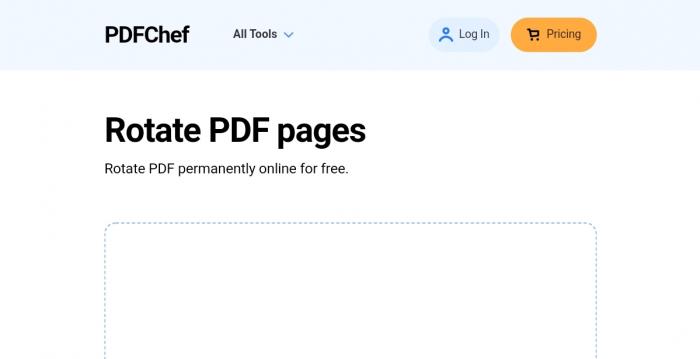 The last on this list PDFChef remains one of the most effective tools you will come across working with PDF documents. The PDF rotation feature is just as effective as any great tool you'd find around. Best of all, you can access this one Sleek and extremely safe interface.
Pros
Simple, straightforward, and intuitive interface
Powerful tool
Safety guaranteed
Cons
Conclusion
As PDF goes more and more prevailing in so many scenarios in both work and life, having some tools to manage or edit them becomes essential. Here in this article, the best 10 tools to rotate PDF are to save your time and hassles to correct a PDF with the wrong orientation pages. You can try them and pick the one that suits your needs the best and hence work in a smarter manner.
Also read How to Encrypt a PDF File for Email.
FAQs
1. How do I rotate a PDF without acrobat?
Acrobat has always been the go-to for almost every PDF-related editing and modification. However, if you want to stop buying into the adobe trend, either due to unreasonable pricing or installations, any of the tools mentioned in this guide can work the magic. Just visit the links and you are good to go.
2. How do I rotate PDF 90 degrees and save it?
To do this, you can utilize any of the tools mentioned in this guide. Generally, they all require you to upload the PDF document using various options, either from your cloud storage or from local storage. On doing this you can then set rotation directions and let the tools complete the remaining procedure for you. Then, you can hit the download buttons to save.