Price: 30days free trial and Paid (basic $8/mo, premium $15/mo, airSlate Business Cloud $50/mo)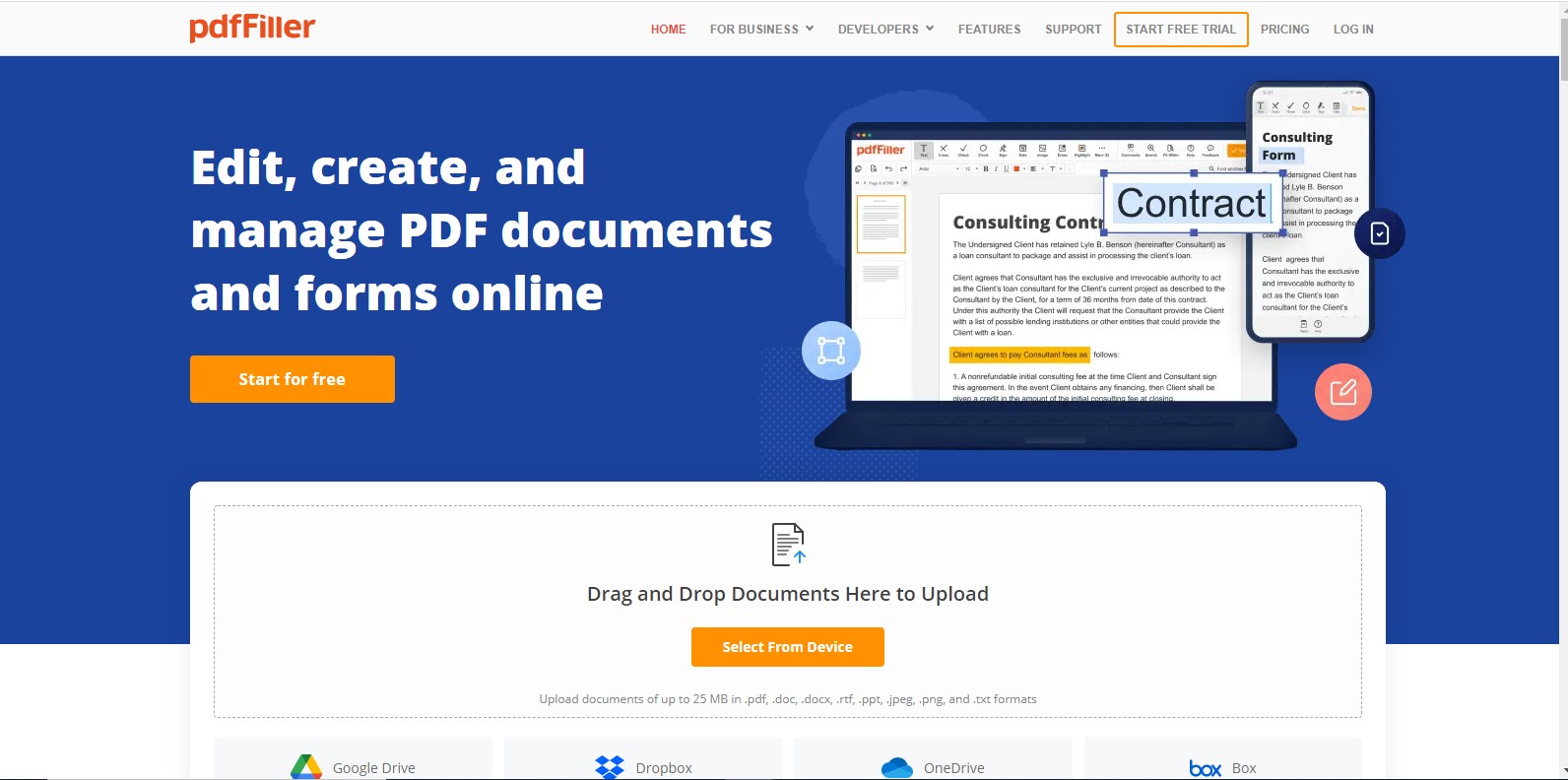 PDF Filler is an online platform for every Pdf user to convert, create, edit, watermark, merge, and compress PDF. This tool has among its stacked-up features, a watermark remover. You can auto-fill forms by automatically merging data from your document database or send pre-filled copies. As a watermark remover, it allows you to convert PDFs to and from DOC, XLS, PPT, TXT and JPG formats. To cap it off, this platform operates on cloud computing which in turn guarantees cloud storage for your activities on it.
Pros
It can edit and remove a watermark from a PDF
Cloud storage
Signature tracking and security for sensitive documents.
Cons
Interface is not beginner friendly
Template editing is not easy
Price is costly
Price: Free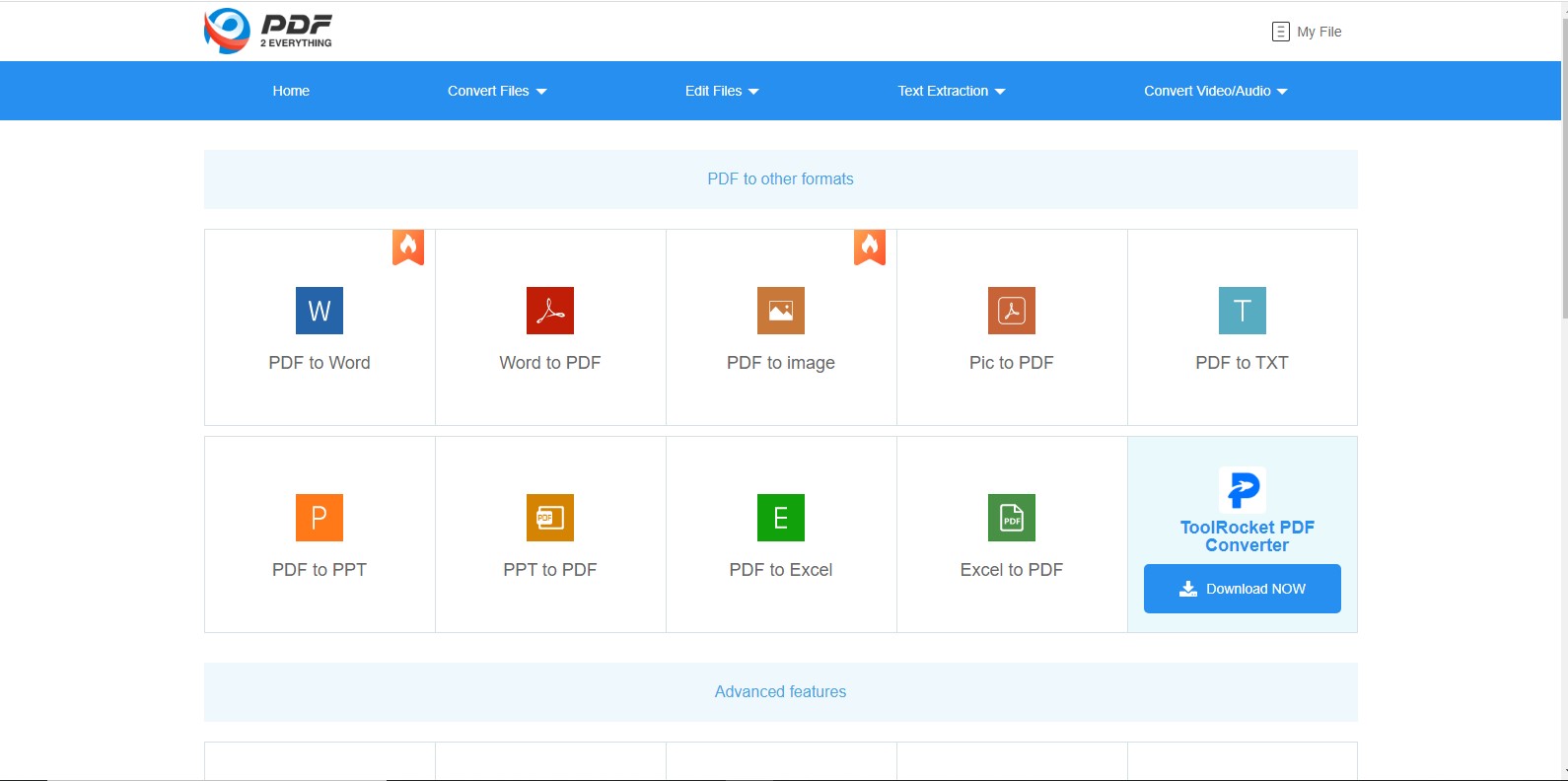 PDF2Everything is another tool used to remove watermark from a PDF. Though this comes with a lot of hassles especially with the installation process but the swiftness of its performance especially with editing of PDF and conversion of files overshadows the former. Its installation requires downloading of extra file to get the software to work. It converts PDF documents to and from multiple formats, including PowerPoint (PPT), PostScript (PS), Encapsulated Post Script (EPS), PNG, BMP, TIFF, JPEG, and PC Paintbrush. You can convert an entire document unlike the others that requires conversion in batches.
Pros:
One of the fastest PDF editing tools
User friendly interface
Converts to multiple format
Cons:
Download extra file after installation
Cross-platform use is not available
Ineffective support
Price: Free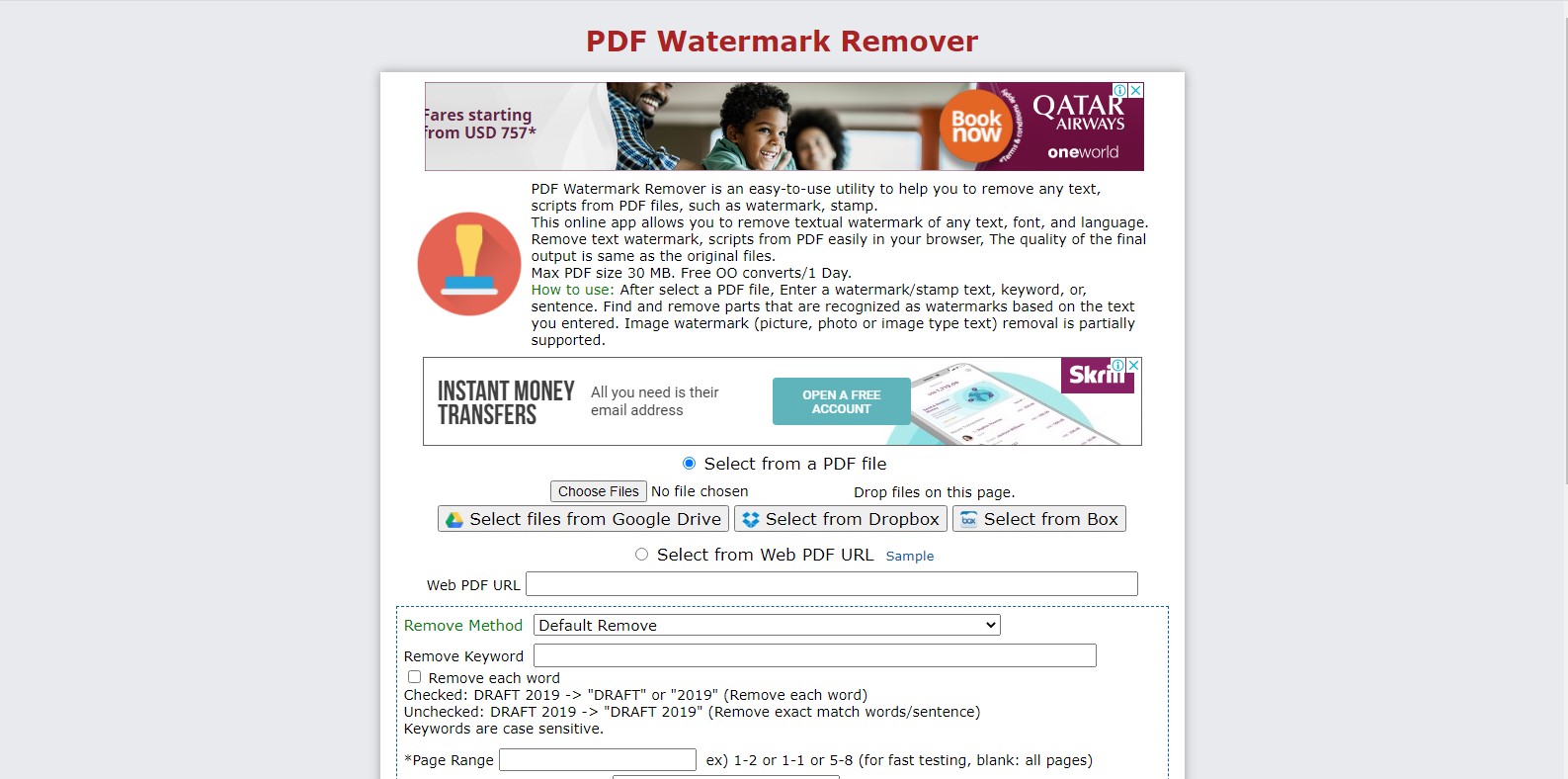 PDF watermark remover, as the name suggests, is used to delete and remove text and image watermark from PDF files. It can remove a watermark from a PDF in batches. Remove all embedded images: logo, stamp, watermark. No changes are made to the data stored in the PDF files. Unlike other PDF watermark removers mentioned so far, this is dedicated specifically to remove watermark from PDF free online. With a basic one page display and devoid of every distractions, it goes straight to the point and runs every operation at a lightweight speed.
Pros
User friendly and basic interface
It preserves data on the PDF
Error-free
Cons
No additional information on the page
The site may be risky with information
Price: Free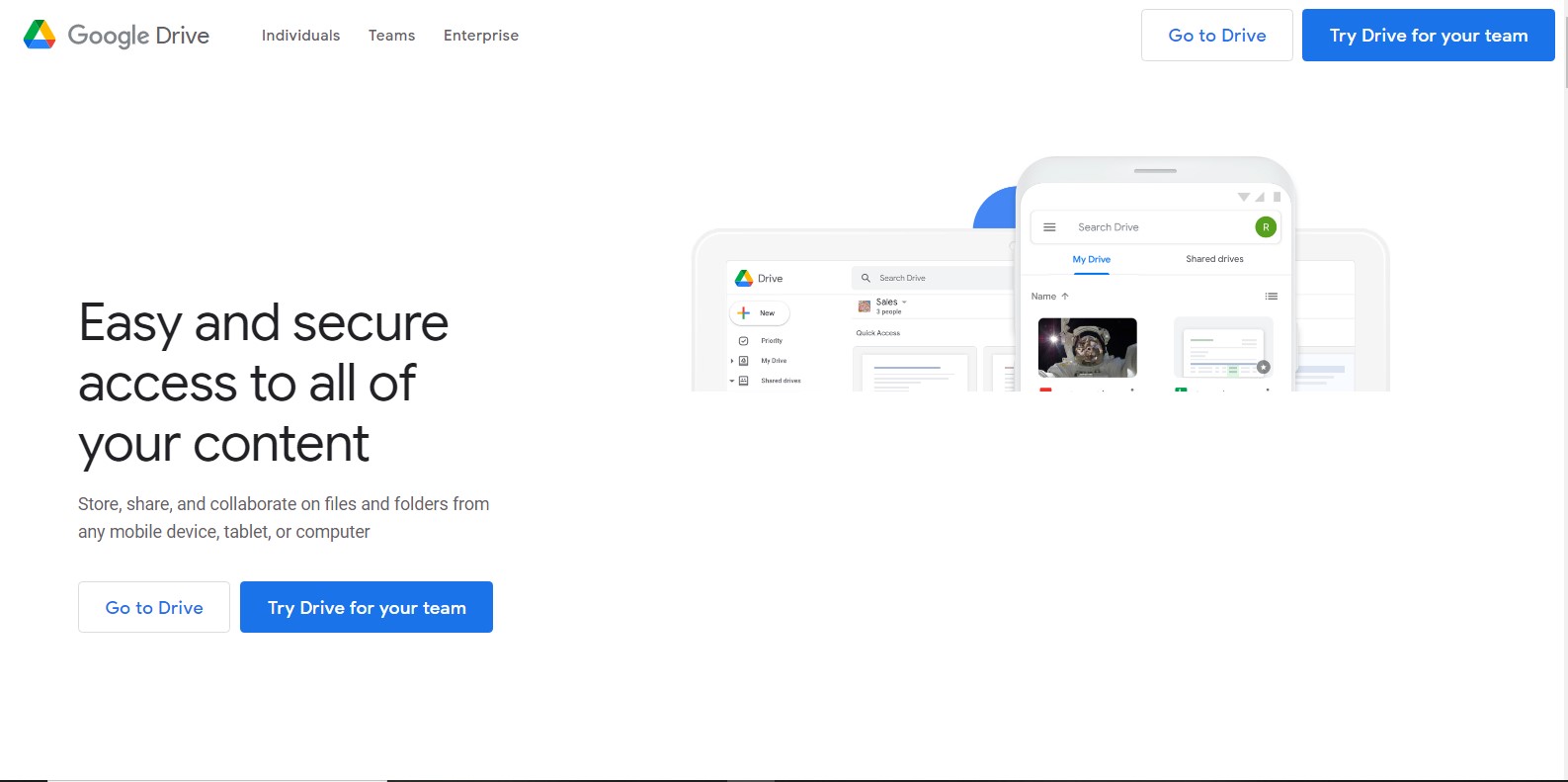 Google drive is probably the most popular tool on this list. Being one of the explicit and expressive tools to remove watermark from pdf available for free. It can be used to edit, convert, split, merge and read PDFs though it offers so much more than that. With cloud storage, you can be guaranteed that your information is backed up and accessible at almost any time across any platforms where google drive is accessible from. Also, it can be used for basic editing, conversion from and to multiple document options, and can be used for removing watermarks from PDFs online.
Pros
Easy to use interface
Offers cloud storage
File sharing is easy
Cons
Google analyzes your content
Potential security risks to files

Price: Free trial and Paid (Standard $6.75/mo, Pro 10.5/mo, Business 16.75/mo)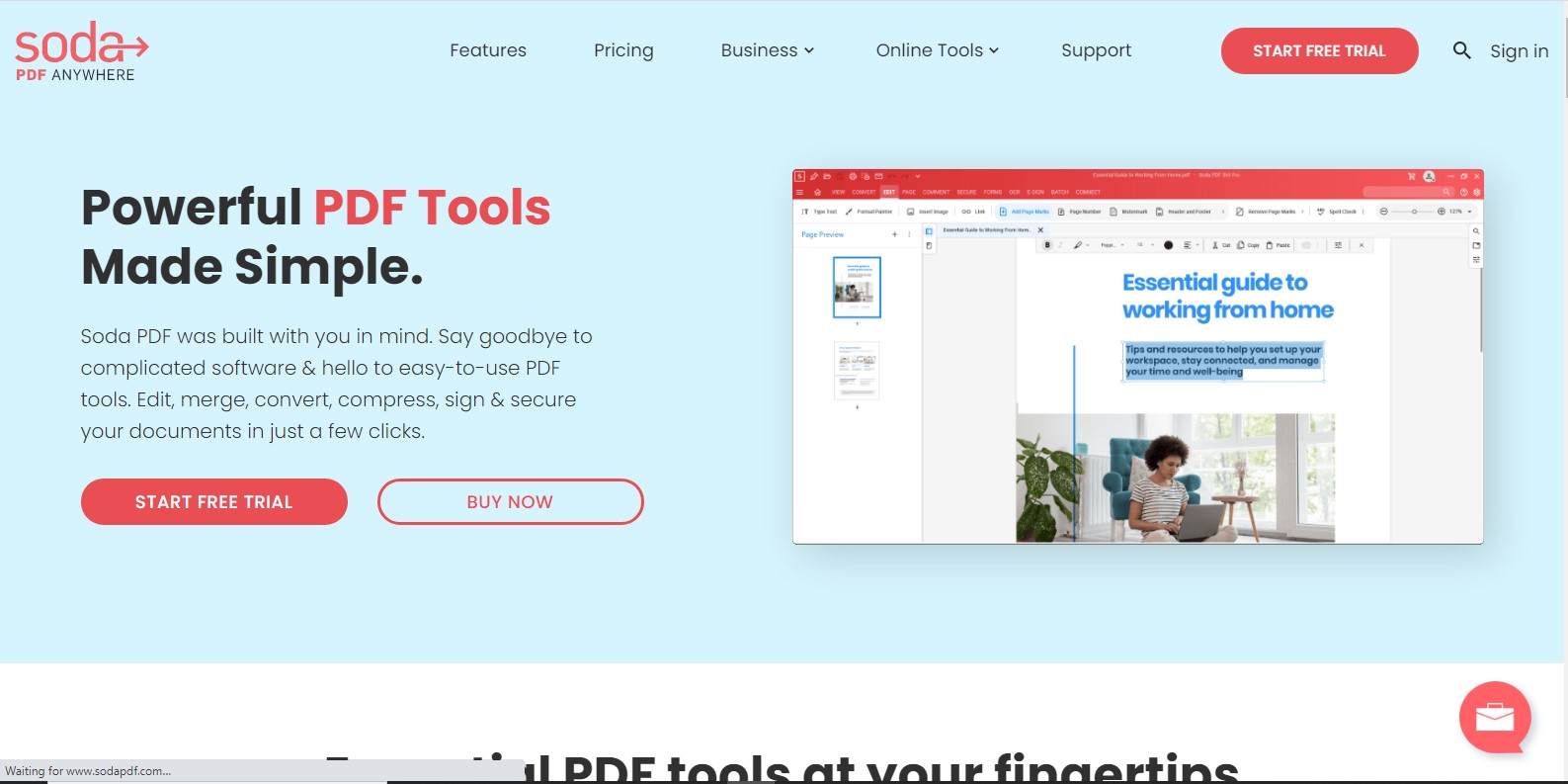 SodaPdf is one of the most powerful tools, if not the most powerful, for creating and editing PDF files on this list. Boasting of a superior, modern and sleek interface with advanced cloud-computing service. Though it requires installing its application to work, which is available for free. But to maximize its use, it is recommended to get Adobe Acrobat Pro DC also which costs less than $15/mo. But based on the quality of services being offered on this platform, every penny of the cost is worth it. It can convert PDFs to and from DOC, XLS, PPT, TXT and JPG formats.
Pros
Modern and sleek interface
Advanced PDF creation and editing tools
Makes use of cloud storage services.
Cons
Most features must be purchased separately
Complicated installation
Conclusion
Above are the top tools to use if you want to remove a watermark from a PDF; ranging from the lightweight to the more powerful tools. Almost all the tools are either free or offer free trials. So, if you are in an urgent need to remove watermark from PDF online and on a lean budget, you can give any of them a trial. Since PDFs are becoming the new norms across various fields, it is essential to equip yourself with the basic hacks to maximize their use. Also read How to change PDF to JPG - Best 5 Tools Review.