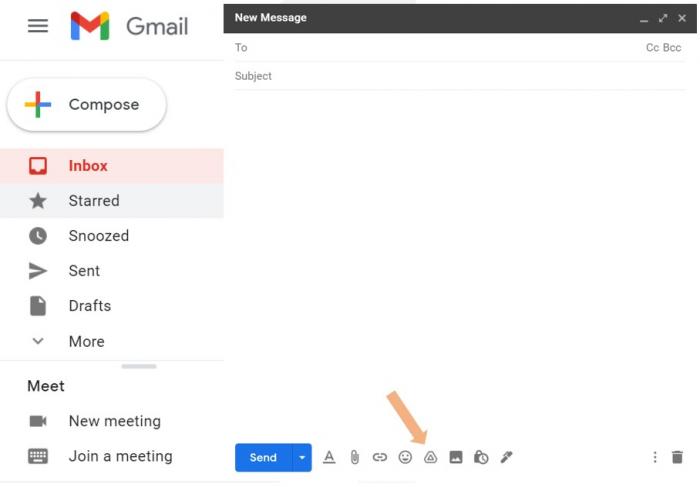 How to Email large pdf files
Do you have a large pdf to send? Learn how to email large pdf files from any computer for free. The majority of email services have a file size restriction of roughly 20MB. If you need to transmit a PDF that is larger than 20MB, you'll need to compress it or find another means to distribute it. Here's how to email large pdf files by compressing them.
The process of file compression is taking an original PDF and compressing the contents such that the overall file size is reduced. You may reduce the file size of PDFs by 20 to 30 percent by compressing them, allowing you to transmit huge PDF files without sacrificing quality or readability. Here are steps to use VancePDF pdf compressor:
Step 1: To begin with, upload the large pdf file to the VancePDF pdf compressor, or simply drag and drop the file into the tool box.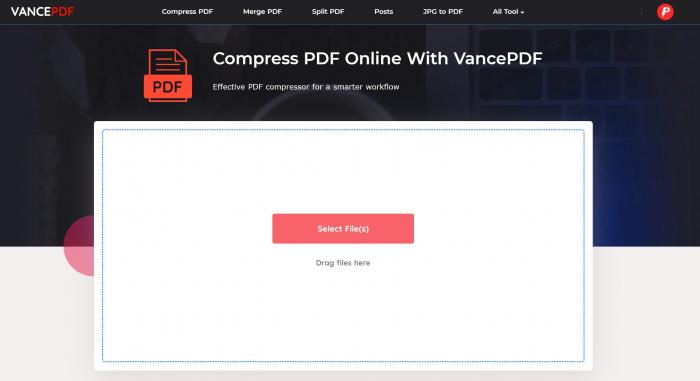 Step 2: You can preview your file on the left of the toolbox. And on the right side of the toolbox, there are 5 parameters in total, i.e. 1 to 5, representing the different compression degrees. Choose a suitable parameter for your file, and click Convert.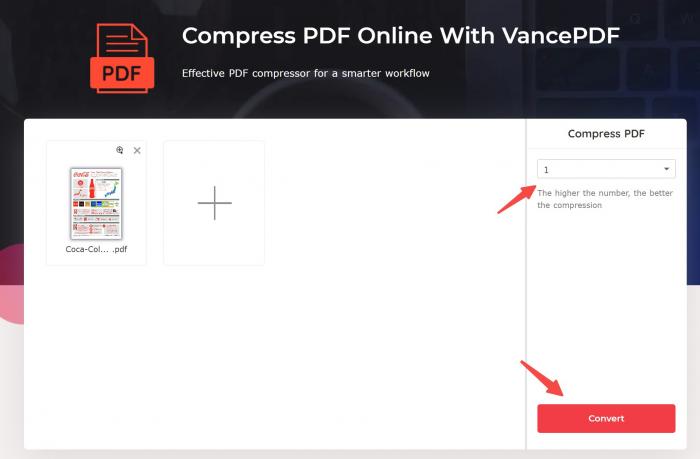 Step 3: You file will be ready in a few seconds. Now you can hit the Download button to save your compressed pdf file.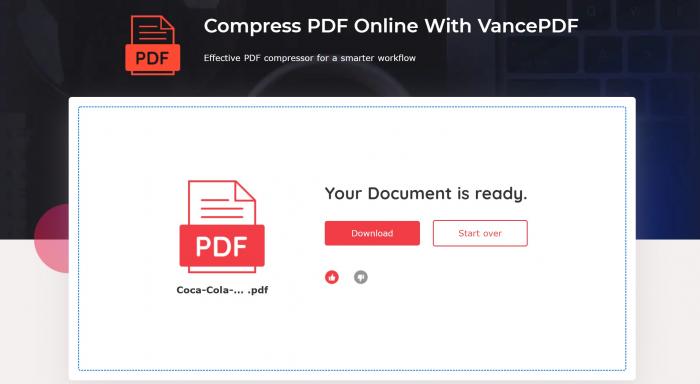 Step 4: And the last step, send your compressed pdf file freely through email.
VancePDF offers a comprehensive set of PDF tools that enables anyone to convert PDF to a variety of file formats and vice versa, including PNG to PDF, PDF to Excel, converting PDF to Word in one click and beyond.
VancePDF's excellent compatibility allows you to convert and edit PDFs online across all major browsers. Simply drag and drop your file into the program, and VancePDF will generate high-quality output in seconds.
Vancepdf can also convert png to pdf in a matter of seconds. This free PNG to PDF converter will improve the quality and texture of your PNG files before converting them to PDF, resulting in high-quality PDFs even if the original file is unclear.
Final thoughts
It's a major pain to send large PDFs over email. Thankfully, by using VancePDF to compress your pdf before sending, you can completely forget about it. We hope you will give it a try. VancePDF makes it simple and quick to compress PDFs from any device. Because the entire procedure is done online, there is no need to download software or worry about compatibility issues. It's also completely unrestricted. Also read How to Make PDF Read Only.
FAQs
1. Why are some PDFs so large?
For starters, PDFs get substantially larger if one or more fonts have been embedded and subset within the PDF file. In fact, adding a single typeface to a PDF document can occasionally result in a significant increase in file size.
Second, photos can be a problem. The total resolution and bit-depth of an image can have a direct influence on the entire file size — especially when employing high-quality color photographs.
2. How do I reduce the size of a PDF without losing quality?
It is possible to decrease the size of PDF files without sacrificing quality with the VancePDF pdf compressor. The tool compresses PDF files in a matter of seconds; all you have to do is upload the file, hit the start button, and then receive the finished result. There is no need for any prior knowledge.